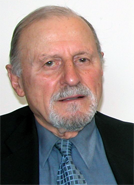 Dr. Nicholas Dunkas is a Distinguished Life Fellow of the American Psychiatric Association. His wealth of knowledge and experience has served numerous patients for over 50 years. His remarkable career as a psychiatrist continues as the senior psychiatrist at Nicholas Dunkas and Associates. The Works of Hippocrates translated by Dr. Dunkas is another part of his devotion to providing health care with high ethical standards. He is a valued mentor, colleague, and physician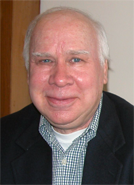 Martin is a caring and effective clinician and an accomplished researcher. Following graduate training at Columbia University and New York University he relocated to Chicago and completed a fellowship in health psychology at Northwestern University Medical school with additional postgraduate education at the Family Institute of Chicago. He has more than 30 years experience working as a psychotherapist and researcher in culturally diverse settings and he has held faculty appointments and clinical positions at Columbia University Medical School, New York University Medical Center, the Roosevelt Hospital, and the Feinberg School of Medicine at Northwestern University. He is licensed as a clinical psychologist in Illinois and in New York State.
Dr. McCarthy specializes in cognitive behavioral therapy for depression, anxiety, and related mental health issues. He includes psychodynamic, family systems, and social network approaches in his counseling, and he teaches mindfulness and evidence-based positive psychology concepts and methods to help his patients quickly feel better. He also employs a range of executive coaching techniques to assist clients with productivity and with work-site relationship issues. The overarching goal of his practice is to partner collaboratively with individuals, couples, and families and teach them perspectives and skills that will improve and maintain the quality of their day-to-day lives. When not in the office he enjoys reading, music, golf, hiking, kayaking, and creating environmental art installations.